Fun in the Classroom
A while back, I visited a friend's son in the hospital, and I was reminded of the movie "Patch Adams." Dr. Adams was a physician who helped children momentarily forget about their troubles and focus on smiling. In a hospital where doctors were only concerned about a patient's health, Dr. Adams was able to recognize that his struggling pediatric patients needed fun and laughter as part of the healing process.
School can also be a tough place for some children. For students struggling with reading or writing, school can be challenging. We as teachers need to explore ideas that can help them both learn and bring fun into the classroom.
Some food for thought:
What strategies can you use to bring more fun into the classroom?
Do you have a student who is struggling academically? What role can you give them that will play to their strengths and help them thrive?
Adding activities to your physical and virtual classroom can be a way to engage students positively. Check out the online PD course, "Bulletin Boards: Ideas for Every Classroom" for some fun ideas!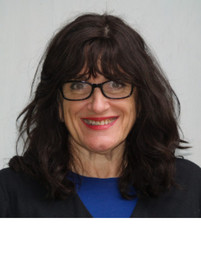 About the Author
Ellen Paxton is a respected expert in education and best known as the Chief Learning Officer of Professional Learning Board. As a two-time National Board Certified Teacher, Ellen has successfully published and customized online professional development courses and Learning Management Systems for 20 years to help teachers meet their state continuing education renewal credit requirements. Through ProfessionalLearningBoard.com, RenewaTeachingLicense.com, ConnectedPD.com, and FlexibleSchools.com, Ellen has established solutions and maintained partnerships with several accredited universities, higher education institutions, teachers' unions and state Departments of Education while setting strategic direction that makes a difference and overseeing implementation of popular online PD.