CDC School Reopening Guidelines
In response to COVID-19, schools must be flexible, align with state reopening guidelines, and follow recommendations from the CDC.
The Center for Disease Control (CDC) has released the following school reopening guidelines for Fall 2020:
What should a school do if someone inside the building has a confirmed case of coronavirus?
Coordinate with local health officials.

Dismiss students and most staff for 2-5 days.

Communicate with staff, parents, and students.

Clean and disinfect thoroughly.

Make decisions about extending the school dismissal. Child care and school administrators should work in close collaboration and coordination with local health officials to make dismissal and large event cancellation decisions.

Implement strategies to continue education and related supports for students. Ensure continuity of education, continuity of meal programs, and consider alternatives for providing essential medical and social services for students.
How can a school properly plan and prepare for a potential outbreak of COVID-19?
Review, update, and implement emergency operations plans (EOPs).

Develop information-sharing systems with partners.

Teach and reinforce healthy hygiene practices.

Intensify cleaning and disinfection efforts.

Monitor and plan for absenteeism.

Assess group gatherings and events. Consider postponing non-critical gatherings and events.

Require sick students and staff to stay home. Establish procedures for students and staff who are sick at school.

Create and test communications plans for use with the school community.

Review CDC's guidance for businesses and employers.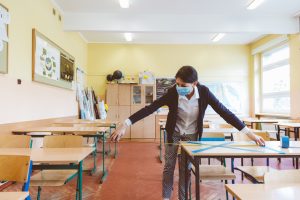 Are you wondering how to run a school while complying with CDC guidelines? Enroll in the Hybrid School Planning course from Professional Learning Board!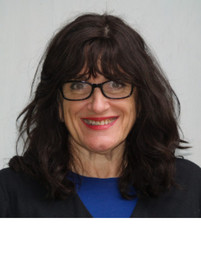 About the Author
Ellen Paxton is a respected expert in education and best known as the Chief Learning Officer of Professional Learning Board. As a two-time National Board Certified Teacher, Ellen has successfully published and customized online professional development courses and Learning Management Systems for 20 years to help teachers meet their state continuing education renewal credit requirements. Through ProfessionalLearningBoard.com, RenewaTeachingLicense.com, and ConnectedPD.com. Ellen has established solutions and maintained partnerships with several accredited universities, higher education institutions, teachers' unions and state Departments of Education while setting strategic direction that makes a difference and overseeing implementation of popular online PD.