Schools Reopening Plans
As of August 20th, 2020, many states have outlined their plans for what schools will be doing in Fall 2020 about  reopening. Here are the back to school plans that have been put together so far by state Departments of Education. 
Alabama Roadmap to Reopening Schools
Arizona Roadmap for Reopening Schools
Arkansas Back to School Playbook
Colorado Planning for 2020-21 School Year
Connecticut Adapt, Advance, Achieve
DC Policy Guidance for Reopening Schools
Delaware Returning to School
Reopening Florida's Schools and the CARES Act
Hawaii Guidance for Reopening Schools
Idaho Back to School Framework
Illinois Message from the Superintendent
IN-CLASS: Indiana's Considerations for Learning and Safe Schools
Kansas' Guide to Learning and School Safety Operations
Kentucky Considerations for Reopening Schools
Maryland Recovery Plan for Education
Maine Framework for Return to Classroom Instruction
Massachusetts Initial Fall Reopening Guidance
Minnesota Safe Planning Guide
Reopening Montana School Guidance
New Hampshire Grades K-12 Back to School Guidance
New York School Reopening Resources
North Carolina Lighting our Way Forward
North Dakota Smart Restart Guidance 
Ohio Reset and Restart Planning Guide
Oregon Ready Schools, Safe Learners
Pennsylvania Phased Reopening of Schools 
South Carolina Dedication to Education
South Dakota's Back to Normal Plan
Phase Guidance for Virginia Schools
West Virginia School System Re-entry and Recovery Guidance
Guidance for Wyoming School Districts 
Teaching online can be challenging! Professional Learning Board is here to help teachers plan for whatever plan their state department of education chooses. Get the free online PD course: How to Teach Online for the Classroom Teacher.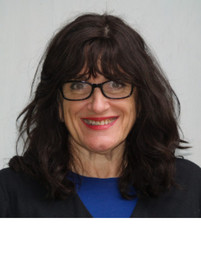 About the Author
Ellen Paxton is a respected expert in education and best known as the Chief Learning Officer of Professional Learning Board. As a two-time National Board Certified Teacher, Ellen has successfully published and customized online professional development courses and Learning Management Systems for 20 years to help teachers meet their state continuing education renewal credit requirements. Through ProfessionalLearningBoard.com, RenewaTeachingLicense.com, and ConnectedPD.com. Ellen has established solutions and maintained partnerships with several accredited universities, higher education institutions, teachers' unions and state Departments of Education while setting strategic direction that makes a difference and overseeing implementation of popular online PD.