Schools Reopening Plans
As of June 30th, 2020, many states have outlined their plans for what schools will be doing in Fall 2020 about  reopening. Here are the back to school plans that have been put together so far by state Departments of Education. As the summer continues, each state will plan out a school year with distance learning, classroom instruction, or a hybrid of both.
Alabama Roadmap to Reopening Schools
Arizona Roadmap for Reopening Schools
Arkansas Back to School Playbook
Colorado Planning for 2020-21 School Year
Connecticut Preparing for a Safe Return to Classroom Learning
DC Policy Guidance for Reopening Schools
Delaware Working Groups to to Plan Safe Return to School
Reopening Florida's Schools and the CARES Act
Georgia's K-12 Restart and Recovery
Hawaii Guidance for Reopening Schools
Illinois Message from the Superintendent
IN-CLASS: Indiana's Considerations for Learning and Safe Schools
Kentucky Reopening Schools Guidance
Louisiana's Plan: Strong Start 2020
Maryland Recovery Plan for Education
Massachusetts Initial Fall Reopening Guidance
Minnesota Planning Guide for Schools
New Hampshire School Transition and Reopening and Redesign Taskforce
New Mexico School Reentry Task Force
New York School Reopening Resources
Strong Schools NC Public Health Toolkit
North Dakota Smart Restart Guidance 
Oregon Ready Schools, Safe Learners
Pennsylvania Phased Reopening of Schools 
Rhode Island Fall Reopening Plan 
South Carolina Dedication to Education
South Dakota's Back to Normal Plan
Texas Coronavirus Support and Guidance
Virginia's Return to School Plan
West Virginia School System Re-entry and Recovery Guidance
Wyoming Pre-K to Kindergarten Transition Newsletter
State Departments for Idaho, Kansas, and Ohio have not yet released guidelines as of June 29th, 2020.
Teaching online can be challenging! Professional Learning Board is here to help teachers plan for whatever plan their state department of education chooses. Get the free online PD course: How to Teach Online for the Classroom Teacher.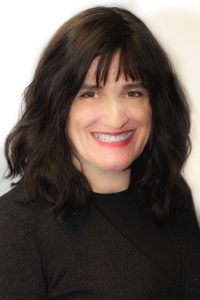 Ellen Paxton is the Chief Learning Officer of Professional Learning Board. As a two-time National Board Certified Teacher, Ellen has authored and successfully designed best practices, research-based, job-embedded  and standards-aligned professional development and learning to help teachers and schools meet their state requirements. Through ProfessionalLearningBoard.com, RenewaTeachingLicense.com, and ConnectedPD.com, Ellen has established and maintained partnerships with several accredited universities, higher education institutions, teachers' unions and state Departments of Education while overseeing curriculum development, alignment, implementation at the classroom level and strategic direction.