What Schools Must Know About Online Classes
In schools across the country, educators work to ensure that their students are safe. From fire safety drills to class discussions about the perils of drugs, teachers learn to anticipate lurking dangers and teach kids how to avoid them. As we get more comfortable with teaching remotely and virtual learning, educators must recognize the inherent risks that exist and what to know about online classes to ensure that they can help students avoid some common internet safety risks.
For example, while online, children risk being exposed to inappropriate content and violence, making them vulnerable to predators and traffickers, and enduring cyberbullying. Just like students need passes to meander through the hallways at school, teachers must pay attention to how students navigate online. Teachers must be extra cautious and help students.
The Federal Bureau of Investigations recently warned parents and educators about the dangers of online sexual exploitation.
One real danger, cyberbullying, can occur among peers who know each other or have just met online. Introducing kids to a curriculum that helps them demonstrate respect for others online, recognize cyberbullying, and provide a channel where they can report is helpful. Also, teachers must moderate learning platforms and make sure their interactions with students are positive, supportive, and respectful.
With nearly 20 years of experience in what you must know about online classes and safety training, experts suggest the following tips for teachers to consider:
For students borrowing devices from school, make sure that all school computers have appropriate filters installed before handing them out to families.

Use a Learning Management System that can limit the amount of time students need to spend on the open internet searching for information.

Create and maintain a list of pre-approved tools and technology to limit risk.

Ask parents to set up parental control and security settings on all devices handled by students.

Share age-appropriate videos for younger children that make this scary topic approachable. Netsmartz, for example, offers online safety content for all ages.
Some food for thought:
What else do you think schools must know about online classes?
How do you ensure your students' safety in a virtual classroom?
Explore internet safety with 100% online PD from Professional Learning Board!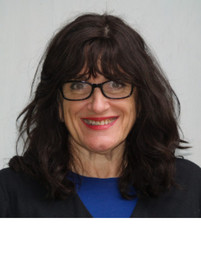 About the Author
Ellen Paxton is a respected expert in education and best known as the Chief Learning Officer of Professional Learning Board. As a two-time National Board Certified Teacher, Ellen has successfully published and customized online professional development courses and Learning Management Systems for 20 years to help teachers meet their state continuing education renewal credit requirements. Through ProfessionalLearningBoard.com, RenewaTeachingLicense.com, and ConnectedPD.com. Ellen has established solutions and maintained partnerships with several accredited universities, higher education institutions, teachers' unions and state Departments of Education while setting strategic direction that makes a difference and overseeing implementation of popular online PD.