Bridging the Generation Gap
Since 1998, Beloit College has released the Beloit College Mindset List, providing a look at the cultural touchstones that shape the lives of students entering college that year. This list is both fun and thought-provoking, bridging the generation gap to help educators better understand the mindset of our students. 
According to the most recent list, the class of 2019 considers Wifi an entitlement, never licked a postage stamp, and aren't aware of a world without Google. While the 2020 list hasn't been released yet because of COVID-19 delays, I can only imagine their world – Tik-Tok, online teaching, and social distancing are just a few that come to mind!
As an educator, I realize how the world is changing rapidly. It's so important that I'm aware of cultural, technological, and societal changes. Instead of just looking at things in the world from my eyes, there are situations when I need to start looking at it from their perspective. New and exciting developments for me (like cell phones!) are simply a given for them. At the same time, students today have no idea of what the world was like 30 years ago and how far we've come to reach where we are today. Society has changed so much just in the last 5 years. Where will the next 5 years lead us?
This list is a great way to celebrate the "generation gap" and cherish its beauty. Here's some food for thought:
What would have been on your year's list? Reflect on how much has changed since you graduated high school.
Bridging the generation gap takes reflection and thought. How can we work on being more sensitive and respectful of our student's culture and values?
When we show respect and sensitivity toward our students, we are helping raise a generation who will embrace cultural differences. Learn more with the online PD course: Cultural Competency and Responsive Teaching.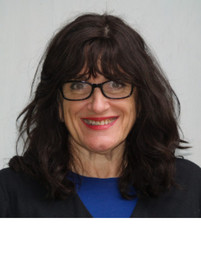 About the Author
Ellen Paxton is a respected expert in education and best known as the Chief Learning Officer of Professional Learning Board. As a two-time National Board Certified Teacher, Ellen has successfully published and customized online professional development courses and Learning Management Systems for 20 years to help teachers meet their state continuing education renewal credit requirements. Through ProfessionalLearningBoard.com, RenewaTeachingLicense.com, and ConnectedPD.com. Ellen has established solutions and maintained partnerships with several accredited universities, higher education institutions, teachers' unions and state Departments of Education while setting strategic direction that makes a difference and overseeing implementation of popular online PD.