Help Students with Autism in School
April is Autism Awareness month and I've been thinking about what awareness really means. Does it mean we know there's a condition called autism? Since that could be easily remedied, there has to be more to it than that.
As teachers, we need to understand autism on a deeper level and learn how to integrate or accommodate a child who has autism in our classroom. When we understand the strengths of students with autism, we can help them grow in those areas. When we understand their struggles, it helps us to provide a supportive and comfortable environment for them.
Thankfully, there are so many resources out there to help teachers accommodate autistic students. With autism, even the little things can make a huge impact on a student's ability to learn well and thrive academically and socially. Here are a few easy steps to help students with autism in school:
Avoid sensory overload. Even switching to cleaning supplies with less of an odor can be extremely helpful. Make sure lights, sounds, and smells are not distracting your students who have autism.

When you can, use visuals instead of, or in addition to, verbal explanations.

Use concrete language and try to avoid figurative language. Similes, metaphors, and personifications make it difficult for students who have autism to understand your lessons.
Some food for thought:
What does "autism awareness" mean to you?
How can teachers better help students with autism in school?
Learn more tips and tricks when helping students in the classroom who have autism with this online PD course for teachers: Introduction to Autism.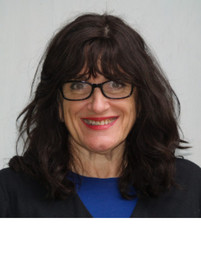 About the Author
Ellen Paxton is a respected expert in education and best known as the Chief Learning Officer of Professional Learning Board. As a two-time National Board Certified Teacher, Ellen has successfully published and customized online professional development courses and Learning Management Systems for 20 years to help teachers meet their state continuing education renewal credit requirements. Through ProfessionalLearningBoard.com, RenewaTeachingLicense.com, and ConnectedPD.com. Ellen has established solutions and maintained partnerships with several accredited universities, higher education institutions, teachers' unions and state Departments of Education while setting strategic direction that makes a difference and overseeing implementation of popular online PD.