How to be a Culturally Competent Educator
In today's diverse and multicultural classrooms, teachers encounter students with many abilities, ethnicities, cultural backgrounds and world views. It can be difficult to connect or empathize when we interact with someone, including students or parents, who we see as different from us.
It is not possible for students to succeed academically unless they feel safe. Building trust and rapport is at the core of cultural responsiveness and culturally competent teaching. 
Here are research-based strategies for creating a more culturally responsive classroom:
Express Interest
There is an increase in rapport when students believe that they're heard by their teachers.
Teachers can demonstrate a connection and interest in their students with nonverbal methods. Pay attention when children are speaking and nod at appropriate moments, acknowledge student's sharing, smile, and use eye contact.
Create Fun
Another approach to building rapport involves making time for fun activities during classroom sessions. Lesson plans can be designed to engage students with games, humor, or creative activities. Teachers can keep the classroom learning environment enjoyable by encouraging expression and laughter. Be sure to join in the fun too!

Share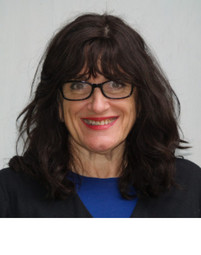 About the Author
Ellen Paxton is a respected expert in education and best known as the Chief Learning Officer of Professional Learning Board. As a two-time National Board Certified Teacher, Ellen has successfully published and customized online professional development courses and Learning Management Systems for 20 years to help teachers meet their state continuing education renewal credit requirements. Through ProfessionalLearningBoard.com, RenewaTeachingLicense.com, and ConnectedPD.com. Ellen has established solutions and maintained partnerships with several accredited universities, higher education institutions, teachers' unions and state Departments of Education while setting strategic direction that makes a difference and overseeing implementation of popular online PD.