Our Favorite Case-Based Learning Strategies
Case-based learning strategies, or, the case method, is a student-centered learning approach. This method uses cases – hypothetical, or real-life problems – to supplement theoretical knowledge. With this learning strategy, students are given cases to solve, allowing for practical application of the concepts learned in class. Here are some benefits of case-based learning in the classroom:
Facilitating collaborative learning in the classroom.

Providing students with hands-on learning opportunities to connect and apply their theoretical understanding.

Building interest and motivating students to engage in active learning tasks.

Encouraging students to learn by exploring and experimenting.

Developing higher cognitive skills, such as critical analysis, reasoning, problem-solving, introspection and inquiry-based learning.

Exposing students to different perspectives and thought processes.
Cases are generally stories or narratives that include characters and scenarios. These narratives are presented in the form of written, video or interactive cases, and can include simulations and games. Versatility, story-telling and efficiency in promoting self-guided learning are all useful, positive qualities of cases.
Here are some points to bear in mind when incorporating the case method in classrooms:
Start slowly: When introducing the case method strategy, it is advisable to start slowly. Teachers can break up lessons and use small cases to demonstrate the practical application of the concepts taught, or use a single case at the end of the lesson to connect theory to practical context.
Group works: Case-based learning is best incorporated as a small group activity. Teachers can divide students into  groups, and each group can be given a case to solve. Teachers can either allot the same case to every group or give different cases to different groups. Groups can be instructed to solve their cases within a specified amount of time and present their cases with clear rationale and evidence. 
Same groups: With other strategies, the norm is to form a different group each time. However, with case-based learning, the results improve when groups are repeated, as it gives students time to explore and understand each member's point of views, thought process, and find solutions combining their different skills and expertise.
Case selections: Teachers can either choose cases from existing sources or create their own. When creating cases, teachers must ensure that cases:
Are short.

Tell a story.

Are relevant and interesting to students.

Are based on factual information.

Provoke reflection and culminate in decision-making.

Have a learning purpose.
Role of teachers: Teachers serve as facilitators and supervisors during case-based learning, supporting and providing assistance as required. During group work, teachers can move around, asking groups questions to ensure that they are focusing on tasks to identify struggling groups and record student progress.
Applications of cases: Besides a practical application of theory, case work can also be given as assignments and for assessing student learning. Teachers can create specific rubrics for assessing both individual student skills, and group participation.
With case-based learning, student understanding of concepts can be improved as cases provide a context for the concepts. As the strategy encourages learning through action and problem-solving, student retention of information is strengthened. This is why case-based learning is often an effective learning strategy for classrooms.
Some food for thought:
How can teachers use case-based learning strategies to encourage collaboration during online teaching or social distancing in the classroom?
What are some ways you can incorporate case-based learning into a hybrid teaching curriculum?
Explore more student-centered learning ideas with online continuing education!
July 2020 Editor's Note: This post was originally published in July 2015 and has been updated for accuracy and comprehensiveness.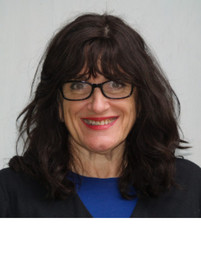 About the Author
Ellen Paxton is a respected expert in education and best known as the Chief Learning Officer of Professional Learning Board. As a two-time National Board Certified Teacher, Ellen has successfully published and customized online professional development courses and Learning Management Systems for 20 years to help teachers meet their state continuing education renewal credit requirements. Through ProfessionalLearningBoard.com, RenewaTeachingLicense.com, and ConnectedPD.com, Ellen has established solutions and maintained partnerships with several accredited universities, higher education institutions, teachers' unions and state Departments of Education while setting strategic direction that makes a difference and overseeing implementation of popular online PD for schools.