Self-care for Teachers
The other day I ran into a teacher friend from a school where I consulted and I asked her how she was doing. She replied, "Busy. You know…that's the way it is these days."
It struck me how its become accepted and normal for a teacher's life to be overly filled with busy-ness. As I thought further, I wondered what it was that she was busy with. I hope it was something that gave her satisfaction and fulfillment, but I also hope that she was giving herself some time for rest, relaxation and focus on self.
Maintaining balance with self-care is a skill that teachers in particular need to learn and develop. There are so many things that we would all like to do, and even plan to do, but its just not possible to do it all. We might succeed for a short period of time, but in the long run, we can be left tired and exhausted.
So how do we start incorporating self-care for teachers into our routine? I think it starts with knowing our priorities and making choices based on that. Learning to say no kindly and politely. Cutting down "to-do lists" or tasks that fill up our time without achieving much for us, or others. There are even times I find a "to-don't" list quite helpful. Here are a few areas in my life that I realized were taking up unnecessary time:
Preparing dinner so I can watch a TV show while I cooked. When I work with a plan, I can actually enjoy the TV show after I'm done – and on the couch!

Reviewing emails without responding and keeping them in my in-box with an invisible "I'll get to it later" label. Instead of using my in-box for to-dos that take up several unnecessary minutes every day, I file, fold (trash) or flip (respond) the messages. This self-care results in greater productivity and feeling less overwhelmed.

Looking for keys, eye glasses and my phone. By allocating specific locations for keeping and setting down these commonly-search-for items, I can get where I need to be quicker and save time.
Self-care for teachers can also be penciled into our calendar. My local mall has massage chairs at all the main entrances. No appointment needed! If we start being mindful of our schedules, we can learn to fit in time for all we want to do and more! 
Need some help brainstorming? Here are some self-care ideas for educators:
Bubble Baths

Manicures

Exercise

Yoga

Meditation

Journaling

Spending time with friends

Watching a movie

Cooking or baking

Arts and crafts

Massages

Playing or watching sports

Video games
Teachers are busy! That's why Professional Learning Board offers 100% online self-paced PD courses. You can take them at your convenience and schedule them into your day at a time that works best for you. Browse the course catalog here.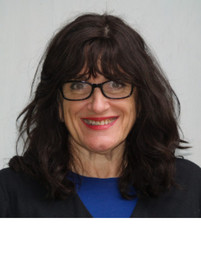 About the Author
Ellen Paxton is a respected expert in education and best known as the Chief Learning Officer of Professional Learning Board. As a two-time National Board Certified Teacher, Ellen has successfully published and customized online professional development courses and Learning Management Systems for 20 years to help teachers meet their state continuing education renewal credit requirements. Through ProfessionalLearningBoard.com, RenewaTeachingLicense.com, and ConnectedPD.com. Ellen has established solutions and maintained partnerships with several accredited universities, higher education institutions, teachers' unions and state Departments of Education while setting strategic direction that makes a difference and overseeing implementation of popular online PD.