Teach Every Student
You know this person…everything needs to be perfect, from dotting every 'i' to crossing every 't.' When it comes to many school assignments, a drive for perfectionism can be a real asset. But there are also times when perfectionism gets in the way. Consider projects that go uncompleted or are excessively delayed because they are never considered good enough. It's important to praise a student's skills but also gently educate them on balancing perfectionism with realistic expectations.
Over the years, I have taught many students, many of whom are far from perfectionists! They have other strengths – they may be very artistic, creative, or out of the box thinkers. I've always tried to assign each student tasks that match their strengths. Giving a student who enjoys doodling during lessons an art assignment can change his whole day. Or assigning a public speaking assignment for a student who is constantly talking during lessons can be a great way to focus their energy.
Do you know the artists, writers, and scientists in your classroom? The earlier that students understand their own strengths and areas for growth, the better they become at collaboration and teamwork. As teachers, we are here to teach every student and help them reach their full potential.
Some food for thought:
How do you teach every student to understand their strengths and build on them?
When was a time when you recognized a unique talent or drive in one of your students?
Learn more about creating an individualized work environment with an online continuing education class for teachers: Student-centered Learning.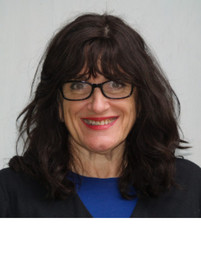 About the Author
Ellen Paxton is a respected expert in education and best known as the Chief Learning Officer of Professional Learning Board. As a two-time National Board Certified Teacher, Ellen has successfully published and customized online professional development courses and Learning Management Systems for 20 years to help teachers meet their state continuing education renewal credit requirements. Through ProfessionalLearningBoard.com, RenewaTeachingLicense.com, and ConnectedPD.com. Ellen has established solutions and maintained partnerships with several accredited universities, higher education institutions, teachers' unions and state Departments of Education while setting strategic direction that makes a difference and overseeing implementation of popular online PD.