The Surprising Benefits of Virtual Field Trips
Teaching young children about the wonders of the world should ideally be a process of adventure and fun for both teachers and students. In recent times, issues such as student safety, a need for inclusive activities for students with disabilities and diverse learning styles, a rise in remote learning and hybrid learning environments, as well as financial impracticality have made it increasingly difficult for teachers to organize frequent in-person field trips.
Virtual field trips provide teachers and students with the opportunity to transcend financial, geographical and learning barriers in a way that transforms the experience of teaching—and learning—into a process of adventure.
Virtual field trips provide opportunities for educational transformation without stepping outside of the classroom. Here are some surprising benefits of virtual field trips:
Cost-Effective
To organize an in-person field trip, teachers have to consider factors like transportation, entry fees, food, lodging, as well as money for other contingencies, which often makes it an expensive proposition. Even trips to local monuments and historical sites have become expensive due to rising fuel costs and soaring entry tickets.
Since a virtual field trip eliminates most of these pre-requisites, a growing number of teachers have begun considering it as an ideal alternative to traditional field trips.
Safe
The safety of students is a central concern for teachers and parents alike when considering a field trip. In fact, liability and security issues are often at the forefront of many decisions that are made regarding students in the school system. To assist such safety, stringent rules have also been introduced. However, these rules tend to make it harder for teachers to take students on field trips.
A virtual trip comes as a great safe alternative, taking students to extreme habitats and situations that would otherwise be too risky or even impossible to visit ― such as coral reefs, rainforests, and mountains.
Accessible
Virtual field trips can become great levelers within a classroom. The 21st century classroom is an inclusive one and consists of children with diverse abilities, physical disabilities, and special needs. Several classrooms today are hybrid learning environments and consist of a variety of remote learners. Traditional in-person school trips may make students who are unable to participate due to factors listed above feel left out, segregated, or neglected.
Online trips allow every student to participate in the thrills, adventure, and excitement of deep-sea diving, mountaineering, or camping out at night.
Interactive
Thanks to virtual field trips and the ever-evolving benefits of technology, acquiring knowledge no longer remains a passive exercise in the classroom but involves helping students transform into interactive, participative learners who take the initiative in their own academic development. Some activities that encourage interactive as opposed to passive learning include livestreaming and interactive exploration: these consist of participative tools like chat rooms and panoramic views that enable students to actively take part in their lesson content.
Virtual trips enable teachers to maintain the meaning of the lesson that is relevant to the content and contextual meaning of any subject and information. Students learn to connect the topic of the trip to their lesson content. They also learn to question what they observe, discuss the contents of the taped tour, and gain in-depth knowledge.
Intentional
A main aspect of in-person trips is their unpredictability. This unpredictability can often make it difficult for teachers to design safe, relevant, and practical trips for their students.
Virtual field trips, on the other hand, afford teachers greater control for the how, when, where and what aspects of any trip. Teachers can plan the content that will go into creating each trip and decide whether they will use the trip before, during, or immediately after the lesson has been taught as well as how students experience it. 
The virtual experience provides a sense of control for students as well, as they are able to go through the trips at a pace most comfortable for them, go back to any links or ideas that they have difficulty comprehending, or even skip through portions of content that they are familiar with. Because of a greater sense of control that these trips provide, they can be an excellent learning tool for remote, hybrid and asynchronous learners.
Exposure to Experts
To have an expert share their knowledge (such as getting an astronaut to talk about outer space) can bring a dimension to learning that nothing else might. Yet, to get such people on board can be very difficult for most teachers.
Virtual field trips help bridge this gap by including pre-recorded discussions and interviews with experts. Some of these trips also offer the possibility of talking to the expert via Skype or through social networking sites so students can post their questions and hear directly from the expert.
Have you taken your class on a virtual field trip yet? What are you waiting for? Pack your bags and let's go!
Learn more about how to run an effective virtual field trip with online continuing education from Professional Learning Board.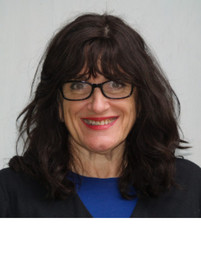 About the Author
Ellen Paxton is a respected expert in education and best known as the Chief Learning Officer of Professional Learning Board. As a two-time National Board Certified Teacher, Ellen has successfully published and customized online professional development courses and Learning Management Systems for 20 years to help teachers meet their state continuing education renewal credit requirements. Through ProfessionalLearningBoard.com, RenewaTeachingLicense.com, and ConnectedPD.com. Ellen has established solutions and maintained partnerships with several accredited universities, higher education institutions, teachers' unions and state Departments of Education while setting strategic direction that makes a difference and overseeing implementation of popular online PD.