This Accommodation is a Game Changer for Students with ADHD
The classroom environment has a huge impact on the ability of the child to learn and focus. There are a number of adaptations to the classroom environment that will help a child with ADHD. 
Keep in mind that each student with ADHD is different and therefore will respond differently to adaptations or accommodations. Teacher knowledge and observation, as well as an understanding of the child's struggles, will help when selecting the most effective strategies.
Where are they sitting?
When you have a student with ADHD in the classroom, it is important to find a place for the student that works for everyone. Some students with attention issues do best, "front and center" in the class, so that they can be easily called back to attention. Maintaining eye contact with the student focuses their attention. This also facilitates reaching out to the child easily in case of other needs.
Some students do better in the rear of the class, because of their need for frequent movement. Other students do better on the side of the room opposite the door, so that they don't get distracted. Locations that can be distracting are the aisle, near the windows, next to a cluttered bulletin board, or even by a cupboard.
The student with ADHD may be successful sitting individually in a separate location/carrel as this can reduce distractions and help them to maintain their attention. During one-to-one tutoring, the teacher and student facing each other is ideal, as this enables the teacher to most easily command the attention of the child. 
Who is sitting next to them?
In addition to where students with ADHD are sitting, the teacher needs to consider who is sitting near them.

Some neighbors might increase the distractions. Some might be annoyed and become distracted themselves. Some may be "just right" and actually like interacting and even help refocus their fellow student.
For small group teaching, students of similar abilities might be put in small groups of 3-5. This can make both teaching and testing easier. When arranging small groups, the teacher can get and maintain a better view of each child by arranging a "U" shaped rather than circular configuration.
How are they sitting?
The right posture can help improve attention and learning for students with ADHD:
Tables and chairs should be of the optimal height for each child, preventing them from slouching.

Students' feet should always be resting on the floor.

Furniture must be sturdy and comfortable for the child.

Place cushions on the chair if the table is too high for the child to comfortably write upon.

Provide a writing pad or clipboard for the child, to attach a worksheet or answer booklet and prevent slipping on the table.
With each learner and in every environment, you may need to try different options to find which will work best.
Dive into more accommodations for students with ADHD  in online continuing education!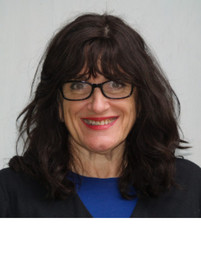 About the Author
Ellen Paxton is a respected expert in education and best known as the Chief Learning Officer of Professional Learning Board. As a two-time National Board Certified Teacher, Ellen has successfully published and customized online professional development courses and Learning Management Systems for 20 years to help teachers meet their state continuing education renewal credit requirements. Through ProfessionalLearningBoard.com, RenewaTeachingLicense.com, and ConnectedPD.com, Ellen has established solutions and maintained partnerships with several accredited universities, higher education institutions, teachers' unions and state Departments of Education while setting strategic direction that makes a difference and overseeing implementation of popular online PD for schools.