Using Cellphones for Learning
I was recently scrolling through an educator's Facebook group and I found an interesting thread about distance learning during COVID-19. Many teachers discover that their most difficult students are now extremely engaged in a virtual classroom. Is this surprising or merely an outgrowth of something we already knew?
In today's day and age, almost every student has a smartphone, and many have their own laptops, tablets, or computers. Gone are the days when we insisted that kids don't bring their cellphones to school, today it is a given! Our students are using technology for socializing and entertainment after school hours. Why not engage them in the classroom with tools that they already know and love?
As teachers, we need to start thinking about incorporating technology into classroom learning. Instead of restricting the use of technology – which may lead students to hide and misuse their devices – we can encourage them to be transparent and guide them on how to use technology for academic learning. Imagine helping students use their cellphone calculators to solve math problems or allowing them to use their personal laptops for group projects.
While virtual classrooms may not be permanent, we can take the lessons we learned into our classrooms. Do you have a student who is always texting during class? Use Whatsapp to teach proper punctuation and start a conversation about the importance of grammar! With technology on OUR side, the possibilities are endless.
Some food for thought:
What did you learn about student engagement during coronavirus? Did technology have any positive results?
What are some creative ideas on how tablets, laptops, and cellphones can be used to enrich learning?
Cellphones can be your greatest asset in learning! Learn steps to incorporate cellphones in the classrooms with the online PD course, "Mobile Apps in the Classroom."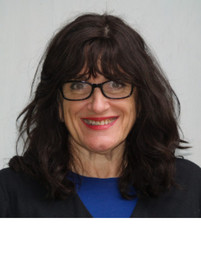 About the Author
Ellen Paxton is a respected expert in education and best known as the Chief Learning Officer of Professional Learning Board. As a two-time National Board Certified Teacher, Ellen has successfully published and customized online professional development courses and Learning Management Systems for 20 years to help teachers meet their state continuing education renewal credit requirements. Through ProfessionalLearningBoard.com, RenewaTeachingLicense.com, and ConnectedPD.com. Ellen has established solutions and maintained partnerships with several accredited universities, higher education institutions, teachers' unions and state Departments of Education while setting strategic direction that makes a difference and overseeing implementation of popular online PD.