What Are Flexible Schools?
If we've all learned anything from what's happening in the world these days, flexibility is key. Terms and phrases that we thought would only last a few weeks are now a part of our daily educator lexicon. Who knew that we'd be discussing quarantining, COVID-19 variants, masks, and social distancing in 2022!
How do we, as educators, ensure a continuity of learning when the guidelines and laws are constantly evolving? We can all agree, an effective school is a flexible one. 
What do flexible schools look like? Teaching online, in the classroom, or a hybrid of both can have endless possibilities.  Each state has their own guidelines and requirements for keeping kids safe while ensuring a continuity of learning. Don't worry – we're here to help you feel less overwhelmed.
Here is a quick 2022 self-assessment for principals and school administrators:
What systems and processes are already in place to connect and coordinate – as a team, and with parents and students?

Where are we meeting students' needs and where are we missing?

Where are we embracing technology as a school?

What resources does the school need to be able to best function in the upcoming months?

What are our current opportunities?

In which ways do our teachers feel confident to teach in new and changing environments? In what areas are growth needed?

Where does our administrative team feel confident to manage and coordinate changing requirements and opportunities?

Who are our internal leaders available to help with implementing changes?

Where are we playing to our strengths and how can we build on this?
As you work on creating a plan, don't forget the number one rule for 2022: Be flexible! Don't be afraid to say, "We don't know. But we will figure this out and make informed decisions as we go." We wish you much success!
Looking for more assistance planning a flexible school? Get the online continuing education Hybrid School Planning for Administrators course.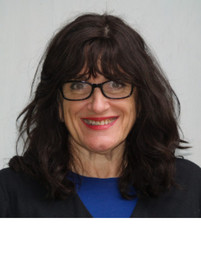 About the Author
Ellen Paxton is a respected expert in education and best known as the Chief Learning Officer of Professional Learning Board. As a two-time National Board Certified Teacher, Ellen has successfully published and customized online professional development courses and Learning Management Systems for 20 years to help teachers meet their state continuing education renewal credit requirements. Through ProfessionalLearningBoard.com, RenewaTeachingLicense.com, and ConnectedPD.com. Ellen has established solutions and maintained partnerships with several accredited universities, higher education institutions, teachers' unions and state Departments of Education while setting strategic direction that makes a difference and overseeing implementation of popular online PD.