4 Tech Tools for Assistive Communication
Technology can be a real game-changer in the classroom, especially for students with special needs. Students with speech and language disorders usually find it challenging to communicate effectively in school. Here are four easy tech tools that can provide assistive communication:
Some food for thought:
Do you use assistive communication tech tools in the classroom? Why or why not?

Which tool would be the best fit for your special needs students?
Learn more about assistive communication with this online PD course: Assistive Communication for Every Classroom.
July 2020 Editor's Note: This post was originally published in July 2015 and has been updated for accuracy and comprehensiveness.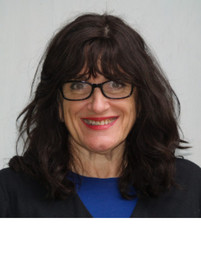 About the Author
Ellen Paxton is a respected expert in education and best known as the Chief Learning Officer of Professional Learning Board. As a two-time National Board Certified Teacher, Ellen has successfully published and customized online professional development courses and Learning Management Systems for 20 years to help teachers meet their state continuing education renewal credit requirements. Through ProfessionalLearningBoard.com, RenewaTeachingLicense.com, and ConnectedPD.com, Ellen has established solutions and maintained partnerships with several accredited universities, higher education institutions, teachers' unions and state Departments of Education while setting strategic direction that makes a difference and overseeing implementation of popular online PD for schools.