Tips & Tricks to Avoid a Summer Slide
It's that time of year again. The summer slide is when students enjoy some well-deserved time off but also struggle to retain their academic skills. Getting back into the swing of things usually comes with some bumps and challenges. 
Focusing on building cognitive skills over the summer can help students transition more easily from summer vacation back to school. Many interrelated cognitive skills contribute to both academic and occupational success. Broadly categorized, these critical skills include:
Attention

Working Memory

Processing Speed

Long-term Memory

Visual Processing

Auditory Processing

Logic and Reasoning
These skills are interdependent. Often, they overlap in their work with other skills, as all the bits of information entering the mind are processed and acted upon.
Here are some tips and tricks for building cognitive skills you can share with parents:
Don't forget math. Instead of long division practice tests, you can incorporate math into every day fun activities, like sports and cooking!
Keep kids reading! Take advantage of your local library for summer reading on a budget. 

Encourage exercise. 

Turning off the screen for 30 minutes of daily exercise can do wonders for a child's emotional and physical health. If you can, look into local sports teams or create one yourself with the neighbors.

Play "learning games." Games can be a great way to build cognitive skills. Here are some fun ideas to get you started.
Be well rested. While we sleep, the brain is at work sorting and storing data in our memory. Research indicates that sleep interrupted at certain points in the sleep cycle can block learning. So turn off the video games and have a set bedtime, even on summer vacation.
 Learn more steps to avoid a summer slide with the online continuing education course: Cognitive Skills – Understanding Learning Challenges.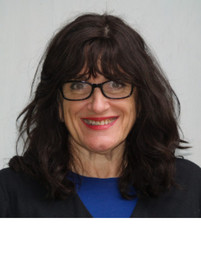 About the Author
Ellen Paxton is a respected expert in education and best known as the Chief Learning Officer of Professional Learning Board. As a two-time National Board Certified Teacher, Ellen has successfully published and customized online professional development courses and Learning Management Systems for 20 years to help teachers meet their state continuing education renewal credit requirements. Through ProfessionalLearningBoard.com, RenewaTeachingLicense.com, and ConnectedPD.com. Ellen has established solutions and maintained partnerships with several accredited universities, higher education institutions, teachers' unions and state Departments of Education while setting strategic direction that makes a difference and overseeing implementation of popular online PD.