4 Ways to Avoid a Summer Slide
It's that time of year again. The summer slide is when students enjoy some well-deserved time off but also struggle to retain their academic skills. Getting back into the swing of things in the Fall usually comes with some bumps and challenges. Especially after many months of virtual classrooms, learning to avoid a summer slide may be even more of a challenge. Some students returning to classrooms in the Fall will be returning after over a year of being away.
As parents, how can we avoid a summer slide? Here are some tips and tricks:
Don't forget math. Instead of long division practice tests, you can incorporate math into every day fun activities, like sports and cooking!
Keep kids reading! Take advantage of your local library for summer reading on a budget. 

Encourage exercise. 

Turning off the screen for 30 minutes of daily exercise can do wonders for a child's emotional and physical health. If you can, look into local sports teams or create one yourself with the neighbors! 

Play "learning games." Here are some fun ideas to get you started.

Some food for thought:
What are some of your ideas to help your kids avoid a summer slide?

How do you think students will adapt to returning to the classroom after the COVID-19 summer slide?
In these unprecedented times, Professional Learning Board is here for you. Learn more steps to avoid a summer slide with the online continuing education course: Cognitive Skills – Understanding Learning Challenges.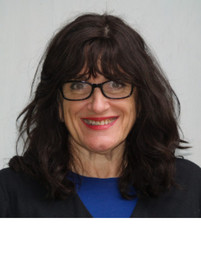 About the Author
Ellen Paxton is a respected expert in education and best known as the Chief Learning Officer of Professional Learning Board. As a two-time National Board Certified Teacher, Ellen has successfully published and customized online professional development courses and Learning Management Systems for 20 years to help teachers meet their state continuing education renewal credit requirements. Through ProfessionalLearningBoard.com, RenewaTeachingLicense.com, and ConnectedPD.com. Ellen has established solutions and maintained partnerships with several accredited universities, higher education institutions, teachers' unions and state Departments of Education while setting strategic direction that makes a difference and overseeing implementation of popular online PD.