Brainstorming Ideas with Students
I LOVE brainstorming ideas! The past couple of weeks, here at Professional Learning Board, we have been discussing various plans for future projects. Originally, we weren't sure about the problems and solutions. Then, when we came together and discussed our plans as a team, we were able to come up with some wonderful ideas.
As teachers, brainstorming together with students can be a challenge and getting results requires patience before answers. If we can take the time to discuss our lesson plans, curriculum, and classroom activities, we could walk away with so much more than what we had originally envisioned.
From my own experience, I find brainstorming ideas with students can be both challenging and fun. With that in mind, here are a couple of ideas to get the ball rolling:
Make it interesting! Use educational apps to encourage student collaboration.

Change location – bring your students on a virtual field trip and get the conversations flowing.
Taking time for brainstorming ideas with students will help you grow as a teacher, and as a learning community.
Some food for thought:
What do you think are the biggest challenges that prevent teachers from brainstorming ideas with students?
How can you better incorporate classroom collaboration into the curriculum?
Creating a classroom where everyone's input is valued can do wonders for a positive learning environment. Tap into more tips and tricks with the online PD class: Classroom Collaboration.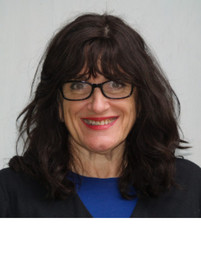 About the Author
Ellen Paxton is a respected expert in education and best known as the Chief Learning Officer of Professional Learning Board. As a two-time National Board Certified Teacher, Ellen has successfully published and customized online professional development courses and Learning Management Systems for 20 years to help teachers meet their state continuing education renewal credit requirements. Through ProfessionalLearningBoard.com, RenewaTeachingLicense.com, and ConnectedPD.com. Ellen has established solutions and maintained partnerships with several accredited universities, higher education institutions, teachers' unions and state Departments of Education while setting strategic direction that makes a difference and overseeing implementation of popular online PD.