6 Things Every Substitute Teacher Needs to Know
The role of a substitute teacher is an important one. They work to ensure that each student receives quality instruction in the absence of their regular teacher. The safety and well-being of students is dependent on a substitute teacher's ability to carry out the important duties of this position and role.  If you are looking to become a substitute teacher, your subbing duties may include the following:
Comply with all regulations, policies and rules of the classroom and school.

Adhere to the lesson plans assigned by the regular teacher.

Assign and/or grade homework.

Supervise students in and out of the classroom.

Take attendance and document important notes.

Manage student behavior.

Engage students in learning.
The 2021-22 school year is facing a shortage of substitute teachers for schools. With teachers out sick or quarantining, substitute teachers are critical. Are you thinking about becoming a substitute teacher? Here are 6 things every sub needs to know before they step into a classroom:
Professionalism: A substitute teacher is a professional and is expected to abide by a school's particular code of ethics, policies and procedures. Many states and schools have developed their own Code of Ethics which you can become familiar with.
Honoring diversity: A student's culture may impact how they dress, what they eat, and how they engage with the lesson plan. Increasing one's cultural competency will help you better connect and communicate with every student in the classroom.
Foundational classroom management techniques: An effective classroom management creates a learning environment that promotes learning, motivation, and collective function. As a substitute teacher, it is important to know and follow school policies for diffusing conflict.
Basic instructional strategies: There is no guaranteed formula for success. However, there are some pedagogical approaches, such as inquiry-based learning (IBL), that can transform educational practices.
Supporting students with special needs: It is important for substitute teachers who have special education students in the classroom to understand all the terms and situations associated with special needs, such as an IEP, Accommodation Plan, and Case Manager.
Working with at-risk youth: Students with mental health conditions are more at-risk for dropping out of school and everyone is different. There are many strategies that we can use to accommodate learners. Researching ADHD, ODD, and anxiety can help a substitute teacher prepare for many classroom scenarios.
Explore substitute teaching strategies in-depth in the brand new Substitute Teaching 101 online PD course!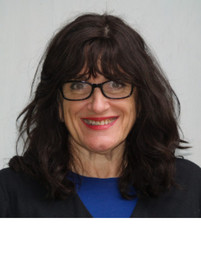 About the Author
Ellen Paxton is a respected expert in education and best known as the Chief Learning Officer of Professional Learning Board. As a two-time National Board Certified Teacher, Ellen has successfully published and customized online professional development courses and Learning Management Systems for 20 years to help teachers meet their state continuing education renewal credit requirements. Through ProfessionalLearningBoard.com, RenewaTeachingLicense.com, and ConnectedPD.com, Ellen has established solutions and maintained partnerships with several accredited universities, higher education institutions, teachers' unions and state Departments of Education while setting strategic direction that makes a difference and overseeing implementation of popular online PD for schools.