Do Videos Belong in the Classroom?
As both a parent and a teacher, I often struggle with two conflicting voices in my head.
As a parent, I question the value of media in the classroom. I want more reading, writing and arithmetic. I wonder what value a video has, especially when my children can read the book and use their vivid imaginations so well.
As a teacher, I've used videos in the classroom and recognize the value of media. Videos can help students visualize concepts and strengthen knowledge. Movies can present material in a way that enables conveying information in a short period of time. I must also admit that movies can be far more entertaining and interesting than listening to me lecture!
According to the Center for Media Literacy, media literacy can help students source, assimilate, discern, and communicate in a number of formats. It is about teaching students to think creatively and critically. 
Here are ideas on how to incorporate videos with different teaching strategies:
Responsive Classroom: Teachers can use innovation and creativity to employ videos in each step of the Responsive Classroom. For example, they must be on the lookout for different and new ways to revise the classroom rules. One simple way is to create a fun video of the rules with animated characters in a particular situation. This helps the younger children to develop concrete, positive visual images of what it looks like to be part of a community and with  rules. The video can then be followed by a discussion.
Inquiry-based Learning: The inquiry-based model provides opportunities for students to work in small groups on topics that interest them. For example, students may select a few issues to explore, such as the nutritional values of including fruit in your diet, the toxicity of waste materials dumped in the sea, and so on. They may then document their experiments and findings as video recordings to share with the teacher and the entire class. Teachers may also provide lecture videos to students one day prior to the lesson so that they can spend class time in hands-on activities.
Project-based Learning: An effective way to display the projects to the public would be to incorporate technology into it. A typical project can accommodate video cameras and other technological tools such as digital cameras, interactive whiteboards, GPS devices, and so on. Video presentations help students demonstrate understanding. The presentations may be assessed and uploaded on a  classroom YouTube page.
Blended Learning: Videos can be used as an introduction to a lesson so students can understand the context of the lesson, or as reinforcement for material that has already been taught.
If you're thinking about incorporating videos into your curriculum, start exploring YouTube, a platform that is full of informative and engaging content at all levels. Video helps teachers bring the world right into their classroom, to hear different solutions to a particular problem, listen to experts discuss a specific topic, and more.
In addition to finding content on YouTube, teachers might also start YouTube channels for their classes to share videos with students and showcase their work. Be sure to follow safety  procedures if you're sharing student information. In the past few years, YouTube has become well known as a powerful tool for teaching and learning, especially in a hybrid or online classroom.
Videos in the classroom can be helpful in more ways than one! Check out Videos in the Classroom at RenewaTeachingLicense.com!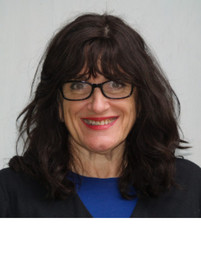 About the Author
Ellen Paxton is a respected expert in education and best known as the Chief Learning Officer of Professional Learning Board. As a two-time National Board Certified Teacher, Ellen has successfully published and customized online professional development courses and Learning Management Systems for 20 years to help teachers meet their state continuing education renewal credit requirements. Through ProfessionalLearningBoard.com, RenewaTeachingLicense.com, and ConnectedPD.com, Ellen has established solutions and maintained partnerships with several accredited universities, higher education institutions, teachers' unions and state Departments of Education while setting strategic direction that makes a difference and overseeing implementation of popular online PD.