Technology in Education
A few weeks ago, I started thinking about the 21st century teacher. Especially now that distance learning and virtual classrooms are a part of our every-day vocabulary, incorporating technology in education is more important than ever.
What if integrating technology in education wasn't about being good with computers, but was about providing opportunities for students to use technology to learn? Most of our students already use the internet and their smartphones for entertainment and connecting with friends on social media. What if we can bring these tools into the classroom to help students expand their knowledge?
Some teachers I know hesitate to use technology for their lessons because they are uncomfortable and unfamiliar with it. If you are in that category, I suggest that you take one step at a time. As you plan your lessons, look at the possibility of integrating any one software or service to help promote learning. If you're a teacher who is more comfortable with technology, think about new ideas and ways you can integrate technology into classroom activities.
We as teachers must be constantly learning ourselves and adapting to the changes in our student population and the environment. Now that we are looking into a future of hybrid classrooms, blended teaching and delivering lessons virtually, let's think about how we can better use technology, both in the classroom and online.
Some food for thought:
What new idea or strategy are you going to use to bring technology into a classroom?
What new idea or strategy are you going to use to elevate the learning in a virtual classroom?
Technology can be your best friend in the classroom!  Learn more about using technology in the classroom with online PD from RenewaTeachingLicense.com.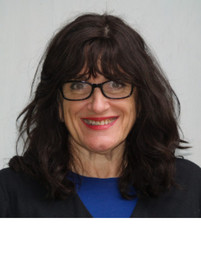 About the Author
Ellen Paxton is a respected expert in education and best known as the Chief Learning Officer of Professional Learning Board. As a two-time National Board Certified Teacher, Ellen has successfully published and customized online professional development courses and Learning Management Systems for 20 years to help teachers meet their state continuing education renewal credit requirements. Through ProfessionalLearningBoard.com, RenewaTeachingLicense.com, and ConnectedPD.com, Ellen has established solutions and maintained partnerships with several accredited universities, higher education institutions, teachers' unions and state Departments of Education while setting strategic direction that makes a difference and overseeing implementation of popular online PD.