Focused Listening Strategies for Teachers
There is a distinct difference between 'listening' and 'hearing.' Though seemingly similar, the two words are different, with emphasis on the conscious effort taken by students. Hearing is a function of the ears, while listening requires a conscious effort from our side to hear and understand what is being said. With technology so easily accessible, students' attention is being diverted away from the lesson to texts and Tik Tok videos. A student who is not listening to a lecture is almost certainly not learning anything. Thus, in order to ensure that learning occurs, it is essential that students are taught the technique of active or focused listening.
With hybrid and online classrooms becoming more mainstream, it is more critical for students to learn about listening effectively. Learning from home can have many benefits but it also comes with many potential distractions. 
What is focused listening?
Focused listening is a strategy that guides students to listen closely to a text. It helps students listen attentively with no distractions and to identify key points and ideas.
Benefits of focused learning
Apart from developing the student's listening abilities, focused listening also improves their ability to generate stimulating questions, to critically analyze their learning process and to reflect on what they have learned, all of which contributes to positive learning in the classroom.
How can we introduce focused listening in the classroom?
Here are some steps to introduce the strategy, whether you are in an online, hybrid, or in-person classroom:
The teacher chooses a structured text that requires careful listening. The text may be a lecture by a guest speaker, some information, poem or song. The material may be communicated through a Youtube video or an audio clip.
Before presenting the material, the teacher throws some questions at the students. This leads to a discussion during which the title of the topic is mentioned (for example – earthquakes). The teacher will discuss the key points that should be identified from the topic like "What are earthquakes? How are they caused? How are earthquakes measured? What precautions are to be considered? How can it be prevented?"
The class is then divided into pairs and each pair assigned a question. There may be multiple pairs finding answers to the same question. Students are instructed to listen closely and note down the information while the material is played or presented to the class.
During the lecture, every student should focus on their question. Once the presentation is over, students discuss the questions with their partners and write down the answers. If there are any doubts, the material should be played again.
The answers are then revealed. Each question is answered by a pair while the other pairs add any information that was missing. After each question has been answered, the material is played again to see if the answers were correct and complete.
At the end of the session, students are asked to critically analyze their learning. Were they able to identify the answers the first time itself? How much did they miss out? Students may also quiz each other on the other questions to see if they had been paying attention while the other students were answering their questions.
Discover more teaching strategies with 100% online PD!
June 2021 Editor's Note: This post was originally published in July 2015 and has been updated for accuracy and comprehensiveness.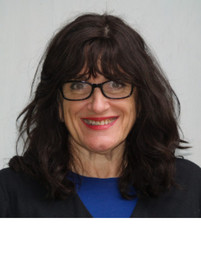 About the Author
Ellen Paxton is a respected expert in education and best known as the Chief Learning Officer of Professional Learning Board. As a two-time National Board Certified Teacher, Ellen has successfully published and customized online professional development courses and Learning Management Systems for 20 years to help teachers meet their state continuing education renewal credit requirements. Through ProfessionalLearningBoard.com, RenewaTeachingLicense.com, and ConnectedPD.com, Ellen has established solutions and maintained partnerships with several accredited universities, higher education institutions, teachers' unions and state Departments of Education while setting strategic direction that makes a difference and overseeing implementation of popular online PD for schools.