Celebrating Holidays in Schools
It can be hard to keep from indulging, splurging, and celebrating beyond our means during the holiday season. Advertisements are everywhere, promising you holiday cheer and eternal happiness if you buy expensive presents or subscribe to brand new products. 
The best experiences in life are often free even when creating memories through holidays in schools. It's so important to convey this message to our students, especially when they could feel left out of the "holiday cheer" or may not be receiving as many presents or having as big of a celebration as they think their peers are experiencing.
I came up with a list of ideas on how to make the holiday season more meaningful and memorable for myself, and I'd like to share them with you. Some of these ideas may not directly relate to holidays in schools, but aim to help me remember and reinforce the "feelings" of the season: love, kindness, and generosity.
– Sending someone a handmade card.
– Converting children's crafts, drawings, and school work into decorations or online keepsakes.
– Celebrating family traditions.
– Cooking and sharing recipes with others.
– Visiting someone who may not have family or friends nearby.
Some food for thought:
What ideas for schools and holidays can you add to this list?
How can we share a more meaningful view on the holiday season with our students?
A great way to share true holiday cheer is by getting the entire school involved! Create a "Kindness Campaign" or a "Share a Handmade Gift" day. Learn more about systemic change in the online continuing education course, "Building School-wide Initiatives."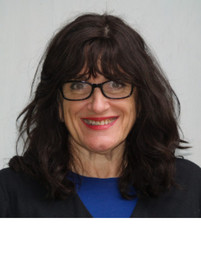 About the Author
Ellen Paxton is a respected expert in education and best known as the Chief Learning Officer of Professional Learning Board. As a two-time National Board Certified Teacher, Ellen has successfully published and customized online professional development courses and Learning Management Systems for 20 years to help teachers meet their state continuing education renewal credit requirements. Through ProfessionalLearningBoard.com, RenewaTeachingLicense.com, and ConnectedPD.com. Ellen has established solutions and maintained partnerships with several accredited universities, higher education institutions, teachers' unions and state Departments of Education while setting strategic direction that makes a difference and overseeing implementation of popular online PD.