Keeping Kids Safe in Today's World
Keeping kids safe in today's world is an extensive topic with many facets, including child abuse reporting, internet safety, anti-bullying policies, suicide prevention human trafficking, and more. 
Explore more about child safety with online PD designed for your state's renewal requirements:
Clock hour courses for educators in Alabama, Arizona, American Samoa, California, Colorado, Delaware, D.C., Guam, Hawaii, Illinois, Indiana, Kansas, Louisiana, Maine, Massachusetts, Michigan, Minnesota, Missouri, Montana, Northern Mariana Islands, Nevada, New Hampshire, New Jersey, New Mexico, New York, Oklahoma, Oregon, Pennsylvania, Rhode Island, Texas, Tennessee, Utah, U.S. Virgin Islands, Vermont, Virginia, Washington, and International:
Approved PD for Arkansas educators:
Approved remediation courses for educators in Kentucky:
Online CEUs for educators in North Carolina and Ohio:
Online CEUs for educators in Georgia, Mississippi, Maine, and South Carolina:
Contact Hour workshops for educators in Alaska, Idaho, South Dakota, and Wyoming:
Semester graduate credit courses for all educators, including those licensed and certified in Connecticut, Florida, Iowa, Maryland, Department of Defense Activity, Nebraska, North Dakota, West Virginia, Wisconsin:
Professional Learning Board recommends you check with your local authorities regarding your specific licensing needs.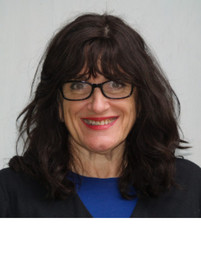 About the Author
Ellen Paxton is a respected expert in education and best known as the Chief Learning Officer of Professional Learning Board. As a two-time National Board Certified Teacher, Ellen has successfully published and customized online professional development courses and Learning Management Systems for 20 years to help teachers meet their state continuing education renewal credit requirements. Through ProfessionalLearningBoard.com, RenewaTeachingLicense.com, and ConnectedPD.com, Ellen has established solutions and maintained partnerships with several accredited universities, higher education institutions, teachers' unions and state Departments of Education while setting strategic direction that makes a difference and overseeing implementation of popular online PD for schools.