Child Abuse Prevention Month: Taking Action
Many cases of child abuse go undetected and unreported. Seeing how April is Child Abuse Prevention Month, let's focus our efforts on keeping kids safe through child abuse and human trafficking prevention and reporting! According to state laws, teachers are mandatory reporters of child abuse. This means that teachers are legally obligated to report any known or suspected cases of child abuse or child maltreatment.
Sometimes educators may hesitate to report abuse because the perpetrator may be a friend, colleague, or community member. Other times a teacher may not know what to do. Regardless of these challenges, the primary responsibility of teachers is towards the welfare and safety of students, and it is crucial that teachers have knowledge about preventing and reporting child abuse and  maltreatment. 
In addition to state laws and regulations, schools can provide workshops to educate teachers about:
Different types, signs, and behaviors of child abuse and human trafficking.

How to file reports – to whom, how, where, and what to report, and other information that could be included in reports.
Here are some helpful child abuse prevention strategies for teachers and school administrators:
Child abuse and human trafficking are serious offenses that threaten the welfare and safety of students. Teachers can help vulnerable students be and stay safe.
April 2023 Editor's Note: This post was originally published in July 2015 and has been updated for accuracy and comprehensiveness.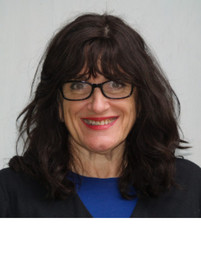 About the Author
Ellen Paxton is a respected expert in education and best known as the Chief Learning Officer of Professional Learning Board. As a two-time National Board Certified Teacher, Ellen has successfully published and customized online professional development courses and Learning Management Systems for 20 years to help teachers meet their state continuing education renewal credit requirements. Through ProfessionalLearningBoard.com, RenewaTeachingLicense.com, and ConnectedPD.com, Ellen has established solutions and maintained partnerships with several accredited universities, higher education institutions, teachers' unions and state Departments of Education while setting strategic direction that makes a difference and overseeing implementation of popular online PD for schools.