Learning to Teach Online
I've been in education for many years and I'm continually amazed at our ability to grow and evolve as teachers. Today, there are thousands of teachers who are learning to teach online. One incident in particular still makes me chuckle.
I launched an in-person teacher training program years ago. One of the teachers was a seasoned teacher who had fantastic educational strategies and skills. During the session, she mentioned that she didn't understand how to send an email. She could only send an email to someone if they had sent her an email first because she only knew how to hit REPLY.
The best part? This teacher now builds and teaches online classes. (Yes, even before the pandemic!) We have seen countless teachers like these over the years. People who dared to step out of their comfort zone and become better teachers.
One of Professional Learning Board's core values is life-long learning. For me, this means continuous improvement. I may not get something right the first time. In fact, I usually don't succeed when I first try. But, I liken my learning to a coil…always moving forward while spiraling back to take another look and reinforce my endeavors.
In response to COVID-19, we launched a free course for teachers called: How to Teach Online for the Classroom Teacher. As thousands of teachers signed-up, we were amazed to see how many teachers had never even taken an online PD class before. In a few short weeks, they enrolled in online continuing education, gained new skills for distance learning, and became online teaching experts. WOW!
While some are concerned about the future of education in a post-coronavirus world, I'm confident that educators learning to teach online will rise to the challenge and provide their students with the quality education they deserve.
Some food for thought:
When was a time that you pushed past your comfort zone?
How is learning to teach online going? 
Becoming a hybrid teaching expert is easier than you think. Check out the new online PD Hybrid Teaching Package for tips, tricks, and resources.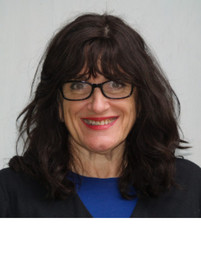 About the Author
Ellen Paxton is a respected expert in education and best known as the Chief Learning Officer of Professional Learning Board. As a two-time National Board Certified Teacher, Ellen has successfully published and customized online professional development courses and Learning Management Systems for 20 years to help teachers meet their state continuing education renewal credit requirements. Through ProfessionalLearningBoard.com, RenewaTeachingLicense.com, and ConnectedPD.com. Ellen has established solutions and maintained partnerships with several accredited universities, higher education institutions, teachers' unions and state Departments of Education while setting strategic direction that makes a difference and overseeing implementation of popular online PD.