Virtual Classrooms: Steps and Changes
I read something recently that got me thinking. The author wrote that shifting your perspective on change can help you become a more effective educator. Instead of viewing change as one massive transformation, teachers can focus on small, realistic steps: What is the best choice that can be made right now?"
For example, wanting all my students to improve their grades by 30% may be a lofty goal. But, the question is – what is one thing I can do in class next hour that will help every student in my classroom to improve their learning?
Changes in schools is really about making small but significant steps in the right direction. Let's teach our students to make small choices that will help them grow. And let's model by example and start making small choices that will help us become better teachers.
Pandemics and upheaval can make us feel that changes must be made overnight. But instead of thinking, "How can I effectively move my entire classroom curriculum to online virtual classrooms in one day?" think about one thing you can do today to improve your online teaching instruction.
Some food for thought:
What small choices can you make today that can help drive big change?
Was there a time in your life that a small decision made a significant impact?
Making small changes can be challenging when there is a sudden shift in learning. Don't worry, Professional Learning Board is here for you. Learn about effective tips and tricks for online virtual classrooms with distance learning PD.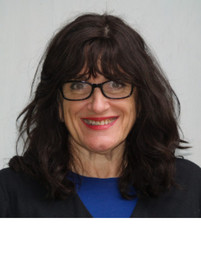 About the Author
Ellen Paxton is a respected expert in education and best known as the Chief Learning Officer of Professional Learning Board. As a two-time National Board Certified Teacher, Ellen has successfully published and customized online professional development courses and Learning Management Systems for 20 years to help teachers meet their state continuing education renewal credit requirements. Through ProfessionalLearningBoard.com, RenewaTeachingLicense.com, and ConnectedPD.com. Ellen has established solutions and maintained partnerships with several accredited universities, higher education institutions, teachers' unions and state Departments of Education while setting strategic direction that makes a difference and overseeing implementation of popular online PD.