Social Distancing in School
Humans are inherently social. Whether we're partying, at a family gathering, or connecting virtually, we all thrive on socializing. This is also true in a school environment: people learn best by interacting with others. We create the most wonderful things when we are able to work as a team and build on each other's work and talents. Collaborative work is how most workplaces function today, and thus, collaborative learning becomes an important aspect of learning in the classroom.
As teachers, we can help build collaboration skills while retaining social distancing in the classroom. Here's a few ideas to get the ball rolling:
Arrange group interactions that work both online and in the school building.

Stress the importance of listening to one another.

Pull student's ideas together.

Exercise multiple opportunities for different groups of students to work together. 

Recognize individual contributions and share joint accomplishments.
Once you get comfortable with the basics, you might consider assigning learning tasks that are nearly impossible to do unless students work together. For example, activities that require each student to write a chapter of a story. Or assign a complex task in a short amount of time that forces students to become a team to finish on time.
In a post-COVID-19 world, schools have needed to become more reliant on remote learning with teachers and students in different locations, sometimes even in different time zones. The goal is helping our students build their classroom collaboration skills while practicing social distancing at school and simultaneously preparing  them for good habits and future successes. After all, effective collaboration is essential to being able to achieve goals in school even with social distancing.
Some food for thought:
How are you preparing your students for a collaborative environment with social distancing in school?
Do your students enjoy collaborating? Why or why not?
Explore how to create effective curriculum no matter how far apart your students are with online PD for teachers.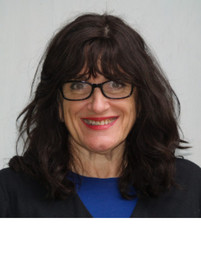 About the Author
Ellen Paxton is a respected expert in education and best known as the Chief Learning Officer of Professional Learning Board. As a two-time National Board Certified Teacher, Ellen has successfully published and customized online professional development courses and Learning Management Systems for 20 years to help teachers meet their state continuing education renewal credit requirements. Through ProfessionalLearningBoard.com, RenewaTeachingLicense.com, and ConnectedPD.com. Ellen has established solutions and maintained partnerships with several accredited universities, higher education institutions, teachers' unions and state Departments of Education while setting strategic direction that makes a difference and overseeing implementation of popular online PD.