Trauma-informed Practices in Schools
Stress and trauma can take a toll on mental health and its more important than ever to support students during the start of the school year. According to the Ohio Department of Education, here are some ideas for implementing trauma-informed practices in schools:
Professional development: Provide ongoing staff development for staff about stress, trauma, and mental health.
Self-care space: Have a staff self-care space in the break room with items for staff and a process for teachers to support each other emotionally while at work.
Needs survey: Conduct a needs survey for students and staff to gain a sense of what may need to be addressed.
Trauma response plan: Consult with school mental health staff or work with community partners to make a plan for how to address trauma in the school.
Fidgets: Create a list of budget-friendly fidgets and prepare staff and students for how these can be used effectively in the classroom.
Relationship building: Facilitate activities that nurture relationships between students and adults and help build relationships with students.
Mindfulness: Facilitate activities that teach skills like mindfulness. Breathing exercises, yoga, or meditation can be taught and practiced as a standalone lesson or incorporated as part of another lesson. 
Self-calming: Facilitate lessons that teach students self-calming strategies. Practice these strategies and provide feedback to students.
Nutrition and exercise: Create opportunities to teach and explain how nutrition and exercise directly impact the brain and mental health.
Journaling: Have a journal available for each student and start the day with a journal entry. 
Group processes: Work with a school counselor on setting up groups that may address trauma needs presented by students needing additional supports.
Allow breaks: Allow opportunities for students to take breaks when needed from challenging tasks. When it is time for them to start again, help the students make plans. Providing one to three "break cards" may be helpful when implementing. Students may use the break cards for water breaks, chatting with a trusted adult or time to stretch, to name a few. Be sure to set guidelines for how break cards may be used.
Classroom jobs: Allow opportunities for helping and classroom jobs. Jobs can rotate between students, such as line leader or paper passer. 
Schedules: Have structure and posted schedules that create predictability and consistency. For some students, schedules should include visuals and be posted at eye level.
Counseling referrals: Plan with staff to discuss any counseling referrals that may be needed. Have a shared process and plan in the building for how and when students will be referred.
Calm kit: Create individualized calm kits with children where they can have things like a fidget, putty, paper and pencil, pipe cleaners or other things they can use to calm themselves or help regulate.
Classroom environment: Set up the classroom in a manner that is aware of sensory needs, such as dimmed lighting, reducing smells, and calm music.
Implementing trauma-informed practices in schools is crucial for today's classrooms. Whether you use the ideas above or brainstorm on your own, we wish you much success!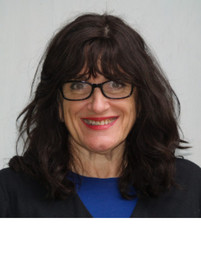 About the Author
Ellen Paxton is a respected expert in education and best known as the Chief Learning Officer of Professional Learning Board. As a two-time National Board Certified Teacher, Ellen has successfully published and customized online professional development courses and Learning Management Systems for 20 years to help teachers meet their state continuing education renewal credit requirements. Through ProfessionalLearningBoard.com, RenewaTeachingLicense.com, and ConnectedPD.com, Ellen has established solutions and maintained partnerships with several accredited universities, higher education institutions, teachers' unions and state Departments of Education while setting strategic direction that makes a difference and overseeing implementation of popular online PD for schools.